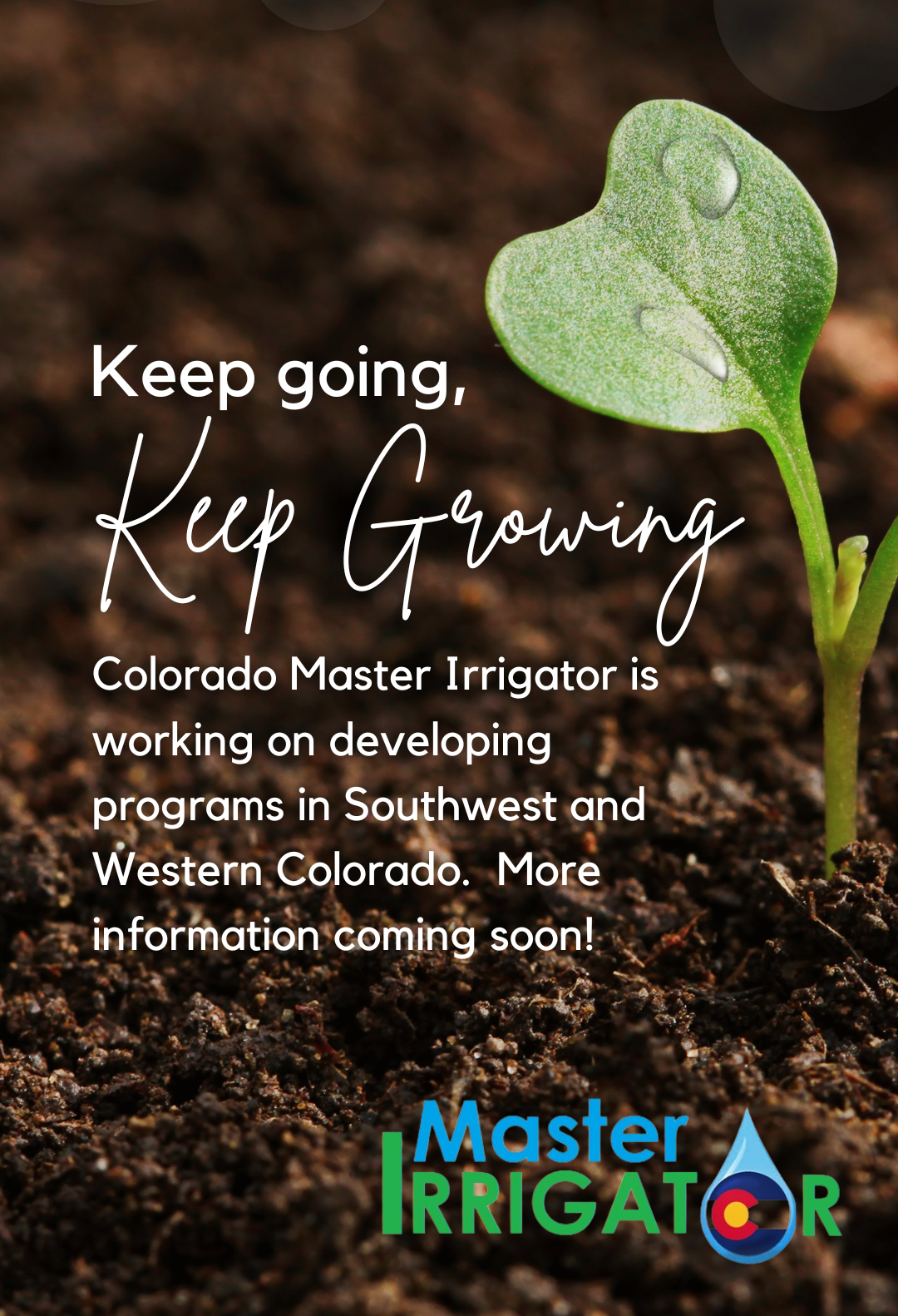 Colorado Master Irrigator is excited to share that we are working on developing more programs throughout Colorado! Keep an eye out for more information and program launches soon!
Do you want to be part of our growth?
Join our Project Advisory Committees! As we work on developing our Four Corners, San Juan Basin, and Delta Mesa programs we would love to invite you to join us! Follow the link below to fill out our questionnaire.