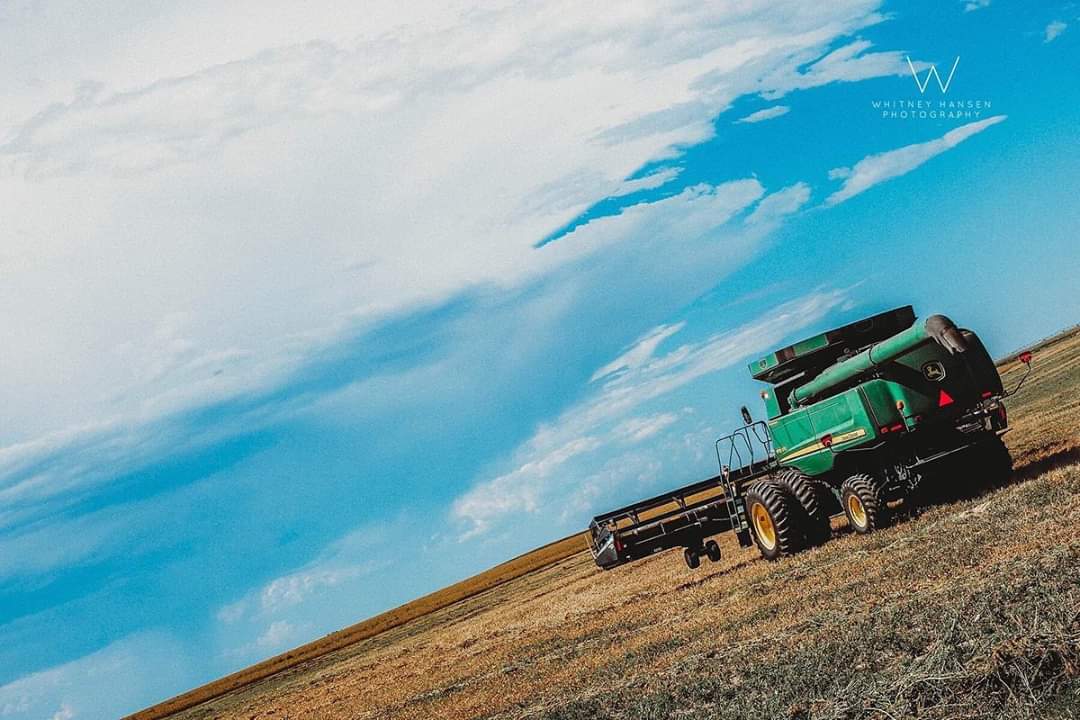 COLORADO MASTER IRRIGATOR PARTNERS
Many organizations and businesses have offered time, discounts on products, and/or have made other significant contributions to support Colorado Master Irrigator in its inaugural year! Thanks to this support, Colorado Master Irrigator will achieve a key goal of being able to assist irrigators in discovering and integrating advanced ag water management related tools, technologies, and strategies on their operations. Interested in becoming a Colorado Master Irrigator Partner? We welcome your support! Partner contributions made in the form of cash donations to the program will be used to put money in the hands of graduates to buy, try, and/or upgrade tools, hardware, and technologies for their operations. Other ways to support the program include: providing cost-share or discounts to program graduates on tools, tech, and services; and serving on the Colorado Master Irrigator Program Advisory Committee. All Colorado Master Irrigator partners will receive recognition through Colorado Master Irrigator's in-person, print, and digital (website and social media) outreach efforts. Please review the partnership levels described below and ​contact us if you have questions!
Partnership Levels
​PLATINUM
Limited to four partners, the platinum category is reserved for partners who will...
Offer product and/or service discounts to program graduates

Sponsor lunch for one session of the Colorado Master Irrigator course

Donate $2000 or more to the program

Offer a brief presentation to the class to promote their organization/product(s)
Outstanding Partners Offering Products And/or Services
With the platinum category filled for this year, we have added a special category to recognize other outstanding partners who will...
Provide significant amounts of product(s) and/or services directly to our program graduates
We Are Currently Seeking Outstanding Partners For The 2023 Program!​
​many Thanks To Our 2022 Outstanding Partners:
HIGHLINE ELECTRIC, KC ELECTRIC, & Y-W ELECTRIC, and TRISTATE ELECTRIC
​ for your collaboration and making it possible to offer 5 energy audits to CO Master Irrigator Graduates!
We would like to offer as many products and/or services to our graduates as possible so that they can try new approaches and test out tools they haven't yet already integrated into their operations. Please contact program coordinatorEmail Brandi Baquera if you have any questions about how to get involved in supporting Colorado Master Irrigator in this way - and thank you for your interest!
Gold category partners will...
Offer product and/or service discounts to program graduates

Donate $2000 to the program
Silver category partners will...
Donate $1000 to the program

Offer product and/or service discounts to program graduates
​Bronze category partners will...
Donate $200-$999 to the program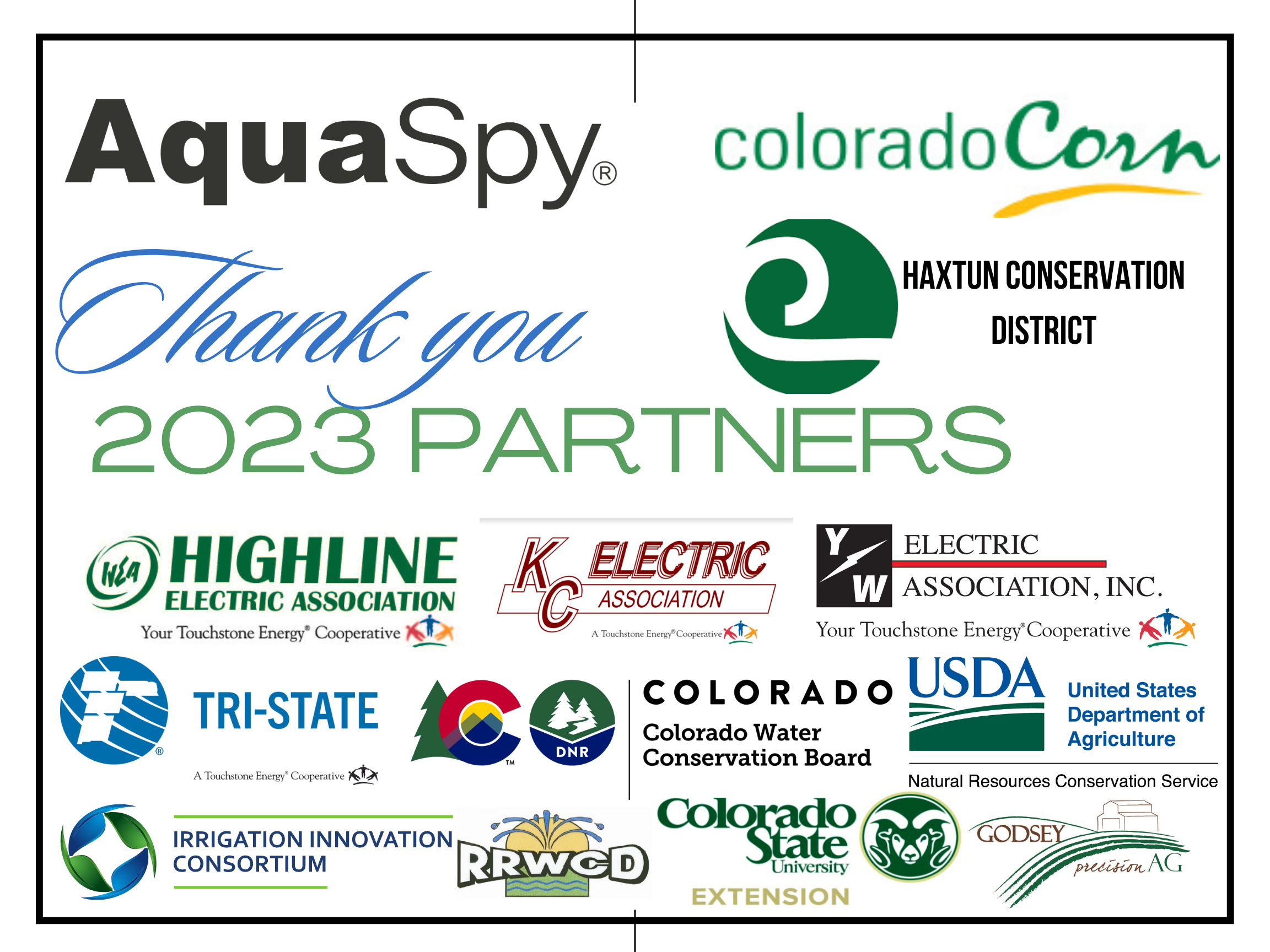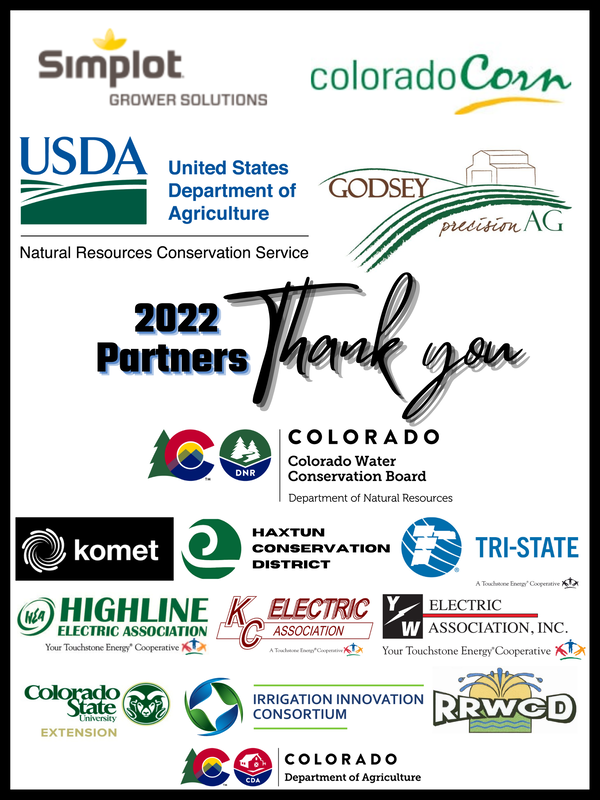 Thank you to our 2020 Partners!